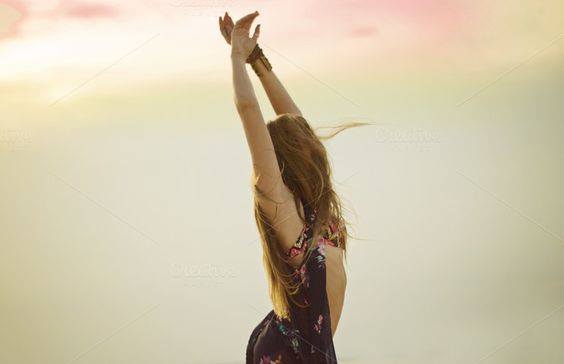 Sunday, September 22nd, 2019
3:00-5:00pm EST
Embodied Presence Workshop
A journey into Reclaiming the Sovereign Self

&
Igniting the Divine Feminine within
You are Sacred
You are Whole
You are Divine
Embodied Presence is a 2-hour journey to feel what it's like to live completely embodied in your unique presence, remembering your wholeness, and feeling fully, deeply alive.
I will guide you gently back home to yourself and your body, to remember your sovereign self – who you are, why you are here, and most of all, to live your true divine path – not the path that has been carved out by society, family or others. 
WITHIN EACH ONE OF US ARE THE ARCHETYPES OF THE WISE WOMAN, WARRIOR, NURTURER, HEALER, MOTHER, AND GODDESS. 
YET FOR MANY OF US, THESE VOICES HAVE BEEN SILENCED, LEAVING US FEELING DISCONNECTED FROM OUR INNATE WISDOM, OUR INTUITION, OUR BODIES, & OUR INNATE BEAUTY.
Within the very depth of our being flows within the cellular memory of our own wise and wild self, the one who naturally flows with the rhythms of her body, with nature, and with grace. 
Re-igniting this bond initiates the return of the Divine Feminine, and creates more joy, balance, and harmony in our world – inner and outer.
To walk the path of beauty is to walk the path of the Divine Feminine, seeing past the illusion to the heart of the truth.  It is to live from our all-knowing bodies and highest potential, where we resonate from the heart and choose in the present moment. 
BEAUTY IS THE GATEWAY TO HEALING.
When we feel disconnected from our innate beauty, we feel disconnected from the sacredness of life. This separation is what causes us pain and heartache.  
The only way we can fully be & feel alive is if we experience beauty and aliveness within our bodies, within ourselves, and outside ourselves in our own unique way. That is what we will do during this 2-hour journey.
Some of the magic you may walk away with:
Being in a new space of Self-love and self-honoring.
Rituals and tools to keep you present in your body, to assist you in honoring your thoughts and emotions, dissolve triggers, and use them as portals to joy.
Empowerment to protect and clear your body from other people's energies, releasing self-doubt.

Learning how past wounding and trauma can be transmuted from suffering, to being the portal to your innate power & purpose.

Experiencing and feeling Divinity in your body, the oneness of who you are, and allowing yourself to use this as a touchstone in your everyday life.

Reclaiming your Sovereign self so that you can live from your body and soul's truth, and not through others' truths.

More love and compassion for yourself and therefore the other people in your life, creating harmony and balance in all your relationships, and most of all with yourself.

Connect with the Divine Feminine within and feel and experience life as an alive, sovereign and powerful being.
"To be alive is to totally and openly participate in the simplicity and elegance of here and now." ~Donald Altman
The fee is $44.00 and the links to register are below:
Sunday, September 22nd from 3:00-5:00
at
Organic Teaching Kitchen
Croton-on-Hudson, NY
If you have any questions, please email me at [email protected]